Testimonials.

satisfied clients

Experience.

over 13 years
of experience

Award Winning.

Avvo 10.0 rating
Pennsylvania
Criminal Defense Attorney
Since 2004, State College criminal defense attorney Jason Dunkle has been helping Penn State students, visitors, alums, and other individuals obtain favorable resolutions to minimize the short and long term impacts of criminal charges.
Attorney Jason Dunkle has been practicing criminal defense in Central Pennsylvania since 2004, and his abilities as a skilled attorney are evidenced by selections as a Rising Star and Super Lawyer every year since 2011.  Attorney Dunkle has achieved a perfect 10.0 rating from the attorney review website Avvo.  Many prominent defense attorneys across the State of Pennsylvania recommend Attorney Dunkle.  Attorney Dunkle has also received many client reviews from satisfied customers over his years of service.
Whether you were charged with a summary offense like underage drinking or a more serious misdemeanor or felony offense, you deserve to know your rights, your options, and how to reach the most successful resolution in your case. At JD Law in State College, Pennsylvania, we will take the time to analyze the facts, identify any weaknesses in the case brought against you, and work aggressively to minimize the impact of the criminal allegation on your life. Attorney Jason Dunkle takes every criminal allegation seriously. He truly understands the adverse consequences that can arise for defendants, including students at Penn State-University Park, Penn State-Altoona, Lock Haven and Juniata.
Personalized Counsel, Dedicated Advocacy, and Quality Service
When you work with JD Law, you will work directly with one attorney. Attorney Jason Dunkle has been focusing on criminal defense since graduating law school and has handled hundreds of cases. He is dedicated to personal service and is proud that many clients refer their friends and family to him.
We are available to answer your questions and address your concerns by email, phone or cell phone. We will remain in contact with you throughout the duration of your case, keeping you informed about any developments.
Call Us Today For a Free Consultation
We are zealous advocates who always fight for the best possible results and will remain committed to your rights and your future. For a free consultation, call us in Centre County at (814) 689-9139 or contact us by email. Our office is located one block from the Penn State campus in downtown State College.
Testimonial
"Jason Dunkle was a beacon of hope to me at a time when my options appeared limited and the likelihood of a satisfactory resolution seemed unlikely and impossible. Not only was he able to defend me from an unjust accusation, his calm and empathetic demeanor, as well as quick replies to my worried questions and thoughts offered emotional support and peace of mind to me. Unlike many attorneys, he genuinely cares about his client and their life after being involved with the police, not just his fee. I am eternally grateful for Jason's service and I recommend him without reservation."
Message to.
parents
Your child or loved one has gotten into some sort of trouble, be it with the school, the criminal justice system, or both, and you are scared and worried about what is going to happen in the immediate future as well as long term.
Get Help
Message to.
students
I enjoyed my time when I was an undergrad student at Penn State, and not all of the activities with which I was involved were legal. Fortunately for me, I was never caught. Since you are checking out a criminal defense lawyer's website, you probably were not so fortunate.
Get Help
Frequently asked questions.
What should I do if
I was charged with...
View All Q+A's
Can I appeal a denial of ARD?
Must I report a criminal charge to the Pennsylvania licensing board if I received ARD?
Do I Need to Report Expunged Charges on an ARD Application
Why I am being charged with Assault when it was self-defense?
Why was I charged with Aggravated Assault and not just Simple Assault?
Why didn't the police talk to me to get my side of the story in the assault investigation?
Marijuana is legal in the state in which I reside and I have a permit to possess it, so I how can I be charged with illegal possession of marijuana in Pennsylvania?
Can I get ARD for a felony drug charge?
How can I be charged with possession with intent to deliver when the police only found a small amount of drugs?
"Mr Dunkle helped my son have the best outcome possible in light of the serious charges facing him at such a young age. You could say that Mr Dunkle saved my son's college career, professional career and life."

"Jason was highly recommended and he managed to exceed our high expectations. He got the charge dismissed and record expunged."

"Mr. Dunkle came highly recommended and was most certainly the right choice. He carefully explained the process, defined his services, and stayed within the fee structure he outlined."

"From our first consultation with him, through to the final disposition of our son's case, Jason was thorough, patient, and gave us the information and comfort we needed to see it through."

"If you're looking to get the best possible outcome and someone who will want to help you get that outcome no matter what the challenges are, I highly recommend Jason Dunkle."
View All Testimonials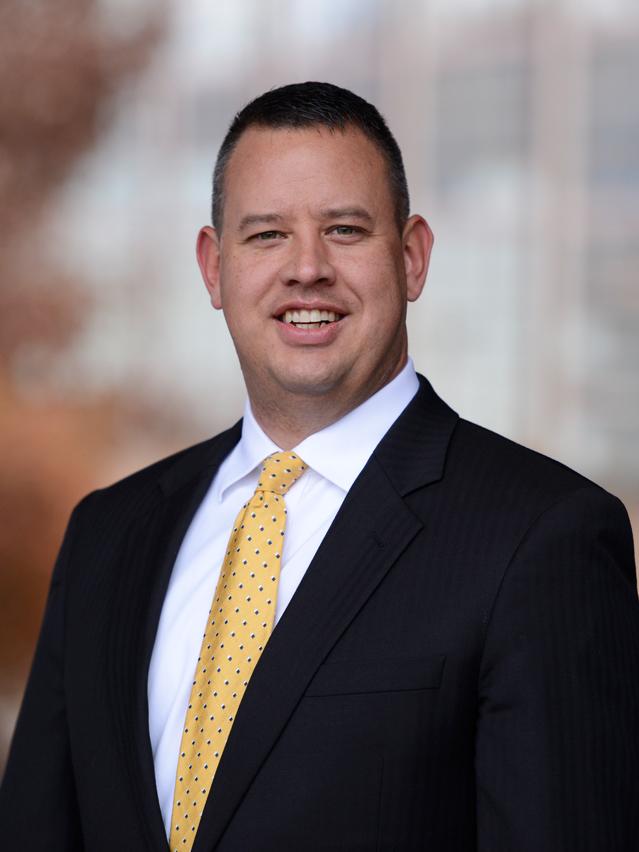 Meet the attorney.
Jason Dunkle
For more than a decade, State College attorney Jason Dunkle has been helping students and other individuals diligently pursue successful resolutions to criminal charges.
Attorney Jason S. Dunkle is a lifelong resident of Centre County. He started his undergraduate education at Washington and Jefferson College, but he transferred to Penn State after his third semester as his mother suffered from medical issues stemming from two battles with cancer. Attorney Dunkle graduated from Penn State in 2000 with a Bachelor's Degree in Political Science and was a member of the National Association of Collegiate Scholars and the Undergraduate Law Society. Attorney Dunkle applied to and was accepted at various law schools, but he chose to attend the University of Pittsburgh School of Law for two reasons: 1) Pitt Law was ranked 49th in the nation at that time, the highest ranked law school in Pennsylvania next to the University of Pennsylvania; and 2) Pitt Law awarded Attorney Dunkle the academically-based Dean's Scholarship that covered 50% of tuition for all 3 years of law school. In 2004, Attorney Dunkle graduated from Pitt Law with a 3.67 grade point average and a Juris Doctor degree. Upon graduation from Pitt Law and passing of the Pennsylvania Bar Exam, Attorney Dunkle returned to Centre County to seek employment in the legal field.
Read Jason's Profile