Superior Court Overturns Cumberland County DUI Conviction
Posted in Constitutional Rights,DUI on May 10, 2020
The Pennsylvania Superior Court recently reviewed a Cumberland County DUI conviction and concluded that the original judge had incorrectly denied the suspect's request for suppression of evidence.  In the case, captioned Commonwealth v. Wallett 1677 MDA 2019, Wallett argued that her constitutional rights were violated when a police officer stopped her vehicle in a residential area in Lower Allen Township at approximately 2:00 a.m.  The officer was responding to a report of an illegal fireworks display in the area, and the officer noticed Wallett's vehicle.  The officer followed Wallett's vehicle, and, according to the officer, Wallett appeared to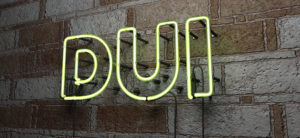 try and give the officer the "slip."  The officer conducted a traffic stop to investigate, and during the stop, the officer determined that Wallett was driving under the influence.  Wallett was later charged with DUI.
Unlawful Traffic Stop Argument
Wallett's DUI defense attorney filed a pretrial motion and argued that all evidence should be suppressed because the officer did not lawful authority to conduct the traffic stop.  The argument was that the office did not have reasonable suspicion to believe that Wallett was involved in criminal activity, so the officer did not have a lawful reason to stop Wallett.  At the suppression hearing, the officer admitted that she did not observe Wallett violate the law, not even a minor traffic code violation while driving.  The prosecutor argued that the officer was justified in stopping Wallett to investigate whether or not Wallett had been involved in the firework incident or to investigate a burglary that had occurred in that neighborhood a month or so prior.  The Cumberland County judge noted that the DUI lawyer had presented a precedential case from the Pennsylvania Supreme Court in Commonwealth v. Adams that was a similar case and a case in which suppression was granted, but the judge still ruled against the defense and denied suppression.
Appeal of DUI Conviction
The criminal defense attorney appealed the suppression order to the Pennsylvania Superior Court.  The Court noted that the "officer offered no testimony to substantiate her logic" that Wallett or her car were related to the firework investigation or the old burglary.  The Court went on to note that the officer only had an unparticularized suspicion or "hunch" that Wallett was involved in criminal activity.  In finding that the officer did not have a particularized suspicion that Wallett was involved in either the fireworks incident or old burglary, the Superior Court held that the officer did not have reasonable suspicion to justify the traffic stop.  Therefore, the Court reversed Wallett's conviction for the DUI case.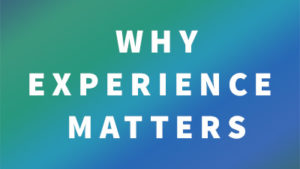 Experienced DUI Attorney
Wallett was smart enough to hire an experienced DUI attorney to provide representation.  While the attorney lost before the Cumberland County judge, the attorney continued to fight for the client and was successful on appeal.  Regrettably, I have been in this position before, meaning I had to explain to a client that despite the fact we lost at the county level that we could be successful on appeal to the Superior Court.  In one situation, I even had to appeal from the Superior Court and take a case before the Pennsylvania Supreme Court.  I was fortunate that my client trusted me, and a unanimous Supreme Court ultimately agreed with my argument.  Many prospective clients want to know with 100% certainty whether or not an attorney can win.  An attorney can speak in terms of probability of success, but the good attorneys do not make guarantees.