Jason Dunkle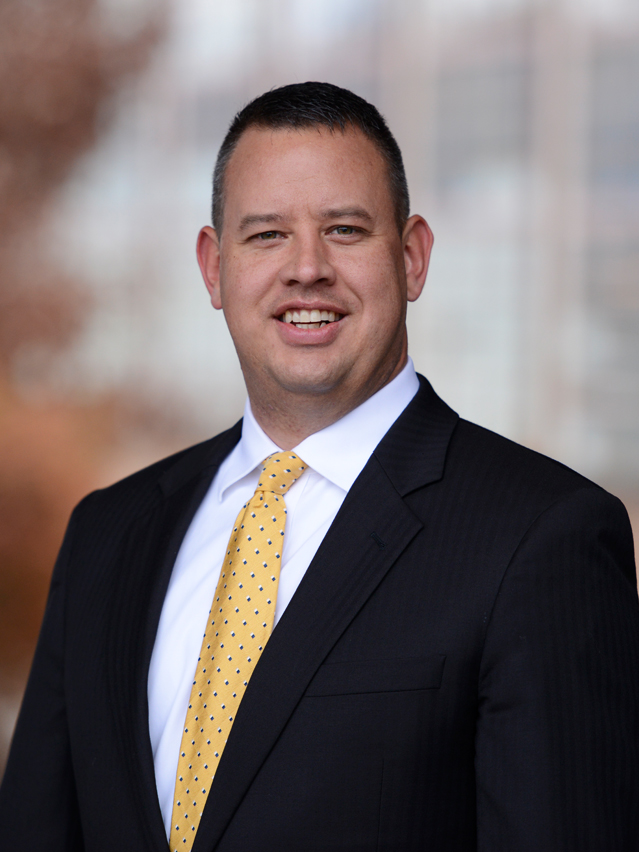 For more than a decade, State College attorney Jason Dunkle has been helping students and other individuals diligently pursue successful resolutions to criminal charges.
Attorney Jason S. Dunkle is a lifelong resident of Centre County. He started his undergraduate education at Washington and Jefferson College, but he transferred to Penn State after his third semester as his mother suffered from medical issues stemming from two battles with cancer. Attorney Dunkle graduated from Penn State in 2000 with a Bachelor's Degree in Political Science and was a member of the National Association of Collegiate Scholars and the Undergraduate Law Society. Attorney Dunkle applied to, and was accepted at, various law schools, but he chose to attend the University of Pittsburgh School of Law for two reasons: 1) Pitt Law was ranked 49th in the nation at that time, the highest ranked law school in Pennsylvania next to the University of Pennsylvania; and 2) Pitt Law awarded Attorney Dunkle the academically-based Dean's Scholarship that covered 50% of tuition for all 3 years of law school. In 2004, Attorney Dunkle graduated from Pitt Law with a 3.67 grade point average and a Juris Doctor degree. Upon graduation from Pitt Law and passing of the Pennsylvania Bar Exam, Attorney Dunkle returned to Centre County to seek employment in the legal field.
Since being licensed to practice law in Pennsylvania and returning to Centre County in 2004, Attorney Dunkle has been a criminal defense lawyer. Attorney Dunkle has handled minor cases such as Underage Drinking and Public Drunkenness, mid-level offenses such as DUI, misdemeanor Possession of Marijuana, Simple Assault, and Furnishing Alcohol to Minors, and more severe offenses such as Aggravated Assault, Burglary, Rape, and Drug Delivery. Attorney Dunkle has also provided representation through all phases of criminal cases including pre-charge investigations, preliminary arraignments, preliminary hearings, pre-trial, trial, appeals, and even post-conviction proceedings.
Attorney Dunkle has been included in the Super-Lawyers-Rising Stars Edition every year since 2011, a designation that is given to no more than 2.5 percent of the lawyers in Pennsylvania who are under the age of 40 or who have been practicing law for less than 10 years. Since 2012, he has been named the Clients Choice for Criminal Defense and DUI on AVVO, a national attorney rating service. Not only is Attorney Dunkle a member of the Pennsylvania Association of Criminal Defense Lawyers, he was honored to be a guest speaker at a continuing legal education seminar that focused on suppression of evidence issues in drug cases. Aside from speaking at engagements for other criminal defense attorneys, Attorney Dunkle has also been a guest speaker at various Penn State classes and the Undergraduate Law Society.  Attorney Dunkle also volunteered to participate in the "Wills for Heroes" program in Centre County, a program that drafts wills for first responders such as firemen, emergency medical technicians, and police officers.
Areas of Practice
Criminal Defense
DUI / DWI Defense
Traffic Tickets
Bar Admissions
Education
University of Pittsburgh School of Law, Pittsburgh, Pennsylvania

J.D. – 2004
Honors: Dean's Scholarship

Washington and Jefferson College
Pennsylvania State University

B.A. – 2001
Honors: National Society of Collegiate Scholars
Major: Political Science
Honors and Awards
Super Lawyers, Rising Star 2011, 2012, 2013, 2014, 2015
AVVO Clients Choice Award 2012, 2013, 2014, 2015
Lead Counsel, Criminal Defense, 2014, 2015
Professional Associations and Memberships
Pennsylvania Association of Criminal Defense Lawyers, Member
Pennsylvania Bar Association, Member
Centre County Bar Association, Member
Pro Bono Activities
Pittsburgh Project, Community Revitalization Program
Special Olympics Volunteer
Fraternities/Sororities