Federal Firearm Prohibition Law
The Second Amendment to the Constitution protects our right to "keep and bear arms."  Article I, section 21 of the Pennsylvania State Constitution states: "The right of the citizens to bear arms in defense of themselves and the State shall not be questioned."  While the right to bear arms is clearly a constitutional right, that does NOT mean that the right is absolute.  Both Federal and Pennsylvania laws limit or restrict firearm sales and possession.  The primary Federal law, found at 18 U.S.C. 922(g) (1-9), makes it illegal for certain persons to possess a firearm.  The law is often strictly enforced, and people that are found to have violated the law could face up to 10 years in prison and fines into the hundreds of thousands, or worse, depending on the situation and their criminal record.
Call JD Law in State College, at (814) 954-7622 or email us if you have questions regarding your Second Amendment rights and how a criminal charge could affect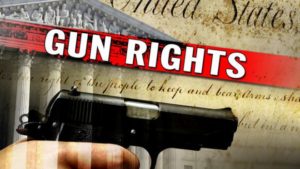 them. We offer a free consultation to all new clients.
Do I Have to be Convicted of a Felony to Lose My Second Amendment Right?
A common situation in which this law applies involves a felon in possession. While it is arguably the most common situation, persons with a felony conviction are not the only ones prohibited from owning weapons classified as a firearm.
The law also prohibits anyone:
Convicted of any crime punishable by more than one-year imprisonment — even if they are awaiting trial or are not sentenced to the full year
Convicted of a misdemeanor or greater offense for domestic violence, including threatened but not actual violence
Under a domestic restraining order or order for protection
Adjudicated with a mental disorder or admitted to a mental institution
Considered as fugitives, including those who may have fled to avoid conviction or testifying in a criminal proceeding
With the immigration status of illegal alien or alien with a non-immigrant visa
Deemed a drug user or addict
Service members who were dishonorably discharged from the military
It is important to note that people can be charged with violating 18 U.S.C.  922(g) (1-9) if they have access to a firearm, even if the weapon is not in their hand or on their person. This is called "constructive possession" and can apply to situations in which a gun is found during the search of a home or a vehicle.
Facing the Loss of Your Rights? Charged With Possession? Call Us
Whether you face the potential loss of your Second Amendment rights or you have been charged with possession as a prohibited person, we encourage you to contact JD Law for a free initial consultation with an attorney.
Call our office at (814) 954-7622 or send us an email, and a lawyer will contact you.