Can I get a limited license for my Pennsylvania DUI suspension?
Limited License Eligibility
Most people that accept ARD or are convicted of a Pennsylvania DUI face a mandatory license suspension.  People often need to be able to drive in order to work, take care of children, and attend the counseling or DUI classes that are required.  The Ignition Interlock Limited License (ILL) may be available to allow a person to drive anywhere at any time.  The "limited" portion does NOT restrict a person to driving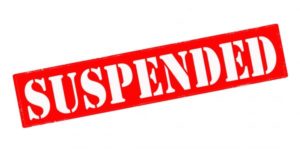 to and from work.  Such a limitation was under a prior limited license.  The "limited" portion of the ILL means that a person can only drive a vehicle that is equipped with an interlock device.  As long as the person drives an interlock-equipped vehicle, the person can drive anywhere.
The discussion regarding ILL eligibility is limited to DUI offenses.  If a person is already suspended or is facing additional suspension before of blood test refusals or Driving Under Suspension charges, ILL eligibility is likely to be different.
First Time DUI
CHARGES                            SUSPENSION LENGTH                    ILL ELIGIBILITY
3802(a)                                no suspension                                   Immediate
3802(b), (e), (f)                   12 months                                          Immediate
3802(c), (d)                         12 months                                          Immediate
OR (a) for refusal
For ARD suspensions of 30, 60, or 90 days                              Immediate
Second Offense DUI
CHARGES                            SUSPENSION LENGTH                    ILL ELIGIBILITY
3802(a)                                12 months                                         Must serve 6 months
3802(b), (e), (f)                   12 months                                         Must serve 6 months
3802(c), (d),                        18 months                                         Must service  9 months
OR (a) for refusal
Third Offense and Subsequent DUIs
CHARGES                            SUSPENSION LENGTH                    ILL ELIGIBILITY
3802(a)                                12 months                                         Must serve 6 months
3802(b), (e), (f)                   18 months                                         Must serve 9 months
3802(c), (d),                        18 months                                         Must serve 9 months
OR (a) for refusal