Can I participate in a first-time offenders program to avoid the penalties?
Some first-time offenders of Underage Drinking are permitted to participate in a first-time offender or pre-adjudicative disposition program that allows for the dismissal of the of the Underage Drinking charge upon completion of the program. Most Magisterial District Judges use a program that may require payment of court costs, participation in an alcohol education class, and completion of community service.  The types of programs used by judges varies across the state of Pennsylvania, and different judges within the same county may even have different requirements.
State College Youthful Offender Program (YOP)
Some State College judges use Youthful Offenders Program (YOP) for people charged with Underage Drinking and Possession of a Fake ID.  Participation in YOP avoids a conviction and thereby avoids a fine, but a participant must pay court costs of approximately $180.00, pay program costs of approximately $250.00 to the program provider, and complete fifteen hours of alcohol education classes. Upon completion of the program requirements, the summary charge is dismissed.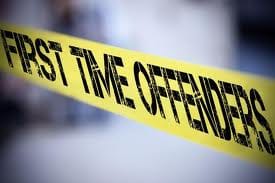 Most people assume that a dismissed charge is removed from the government's records, but it is not.  The only way to have the dismissed or withdrawn charge removed from the government records is by going through the expungement process, which requires the filing of an expungement petition with the Clerk of Courts at the Court of Common Pleas.
It must be emphasized that participation in official pre-adjudicative programs normally results in the suspension of driving privileges. The suspension is mandatory under the law, but there are some judges that do not send a form to PennDOT to facilitate the suspension, so the suspensions do not occur.  Most judges do complete and submit the required form, so suspensions are imposed in most cases.
Suspension Notation on Driving Record
When the Pennsylvania Department of Transportation (PennDOT) suspends a person's driving privileges, a notation is made on his or her Pennsylvania driving record. If the person is charged with another Underage Drinking offense, PennDOT will view the prior suspension as being the first offense and thereby will increase the duration of the new license suspension. Also, the court is permitted to consider participation in a first-time offenders program as a "prior offense" and thereby increase the fine to $500.00 for subsequent offenses.
An experienced criminal defense attorney may be able to negotiate agreements with officers that are acceptable to the court which result in the dismissal of the charges and also avoid the license suspension. State College defense lawyer Jason S. Dunkle has on occasion been able to reach favorable resolutions for clients to avoid convictions and license suspensions. Contact the JD Law Office for a FREE CONSULTATION regarding your Underage Drinking charge by email or by calling (814) 954-7622 or (814) 954-7622.