What should I consider when hiring a criminal defense lawyer?
Lawyers provide a service, just like a plumber, electrician, or mechanic.  Some service providers are good, some are not.  If you hire the wrong plumber, you get overflowing toilets.  With an electrician, a bad one could cause and electric fire and burn down your house.  With a bad lawyer, you could end up with a criminal record, jail time, and loss of rights like firearm possession.
When hiring a service provider, many people contact friends for a referall or reference, or they head to Google.  With a Google search, you look for experience and reviews.  With reviews, you are looking for things like ultimate outcome, communication, and costs.  Good attorneys should have a track record of success over the years, and success can be measured by factors such as years of experience, client and professional peer reviews, professional awards and association affiliations, and does the attorney appear to be a good person.  All attorneys, even free ones, can be reviewed by clients and peers.  If your attorney does not have any reviews online, that is a huge red flag.  Would you hire an electrician that has been in business for 10 or more years and had no reviews?  Why would you hire a lawyer with similar experience that has no reviews from clients or peers, no awards, so association with criminal defense associations?
1. Experience
Criminal defense attorney v. jack-of-all-trades:  You should be hiring a lawyer that has extensive experience in handling criminal defense cases.  Seems obvious.  However, many people hire the local family lawyer that dabbles in criminal defense cases part time.  If you needed heart surgery, would you want a general surgeon to handle the delicate operation or would you want an experience heart surgeon?  The answer is obivious, you would want the professional that is focused on your issue.  An attorney that is focused on criminal defense is normally more knowledgeable and experienced, and that experience often produces better results.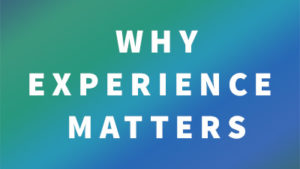 You should also look to retain an attorney that has represented clients in the county in which the charges are being filed.  While the law is the same across the state of Pennsylvania, you want an attorney that knows the police, prosecutors, and judges.  "Knowing" the players involved in the system is not because it is a buddy system.  A good lawyer wants to know the opposition.  Why do sport teams scout their opponents?  They want to "know" the opponent and thereby exploit weaknesses and minimize strengths.  Same with criminal defense and lawyer work.  Knowing your competition helps obtain better results for a client.
2. Results – Case Wins
Does the attorney have a proven track record of winning cases?  An attorney with years of experience should have wins and favorable outcomes for clients.  Wins come in the form of not guilty verdicts at trial, having evidence suppressed at pretrial hearings, having convictions overturned on appeal, and even negotiating favorable plea offers.  When reviewing your case, an experienced attorney can often compare your case to other cases that were handled by the attorney, discuss the result that was obtained, and then explain a strategy that can be used in your case to try and obtain a similar result.
CAUTION: Be careful of attorneys that over-emphasize trial experience.  Remember, attorneys get paid more money to have trials.  The vast majority of cases, over 90%, are resolved in the pretrial phase of the case and do not end in a trial.  Trial experience sounds good because it implies that the attorney is aggressive and will fight for the client, but trial experience can also be show that the attorney is more concerned with getting paid a trial fee as opposed to resolving a case in the best way for a client.
3. Client Reviews
People look for reviews on everything that they purchase, from electronics to even small things like coffee makers and toasters.  When looking for an attorney,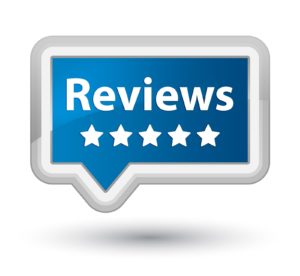 why would the process be any different.  A great way to determine whether or not an attorney is any good is to see what prior clients have to say.  A good attorney will assess the case with the client, set expectations for a resolution, and if the attorney delivers on those expectations, clients will be happy with the service provided and will leave positive reviews.  But reviews can also be manipulated.  Sadly, some attorneys have family and friends write reviews.  Good attorneys will have a track record or history of providing good results for clients, so the reviews should span years.  If you are reading reviews, you can see whether the reviews were all left over a short period of time, so you should question why there is not a history of providing good service.  The good criminal defense attorneys should have many positive reviews that are given over a relatively lengthy period of time.
4. Professional Associations & Accolades
What do other lawyers in the community and criminal defense field have to say about a particular lawyer?  Has the lawyer been nominated as a Rising Star or Super Lawyer? How is the attorney reviewed on websites like Avvo?  Is the attorney involved in criminal defense associations?  For example, Attorney Jason Dunkle  has been nominated as a Rising Star or Super Lawyer every year since 2011, is on the Executive Board of the Pennsylvania Association of Criminal Defense Lawyers (PACDL), and has many reviews from defense attorneys across the state of Pennsylvania.  If the lawyer is not respected or recognized by other criminal defense lawyers, or if that attorney is not associated with defense attorney organizations, then why would you hire that attorney?
5. Cost
Money is always a factor in selecting an attorney. Regrettably, the better attorneys will often cost more money.  Over the years, I have consulted with many clients that went cheap and learned the hard way that they received crap service for the money.  They got what they had paid for.  The problem is that it often costs more money to fix the mistake that it would have cost to pay the good attorney to handle the case from beginning to end.  And, in some situations, the case cannot be fixed. While many people say "I cannot afford a good attorney," can you afford NOT to hire a good one.  Of course an attorney will say that you cannot afford to hire a cheap attorney.  However, if you get a bad resolution and end up in jail or with a criminal record, you may lose your job.  So you saved money by going cheap on the lawyer but then lost your job and now have no income, and because of the record, you cannot obtain another job.  Had you spent the money on the good attorney, you would have increased the probability of obtaining a better resolution to minimize the damage and possibly keep that job.  Good attorneys can guarantee that nothing bad will happen, but good attorneys will get the best resolution possible to minimize negative consequences.
6. Personality
Do you like the attorney as a person?  You should feel absolutely comfortable with an attorney before you retain them. The attorney will be your partner, ally, and friend throughout what is sometimes a contentious, scary experience. The attorney-client relationship is a partnership, and you must feel that your lawyer has all your interests at heart and will fight as hard as possible to achieve the best possible resolution.