What should I consider when hiring a criminal defense lawyer?
One of the most important decisions that a person can make is in hiring the right criminal defense lawyer. In the short term, a person's very freedom may be at stake as the person may be facing a sentence that includes jail time. Criminal charges can also have long-term consequences as a criminal record can impair a person's ability to obtain employment, be professionally licensed, be approved for government loans, and even prevent a person from exercising constitutional rights such as the right to vote or possess firearms.
While a lawyer provides a very important service, it is a service nonetheless. Therefore, the factors that you consider in hiring any service provider are just as applicable to lawyers. Over the years that I have been a State College criminal defense attorney, some prospective clients have bluntly asked me why they should hire me instead of another attorney. I go through the following factors that I believe are important considerations in selecting a criminal defense lawyer:
1. Experience
Criminal defense attorney v. jack-of-all-trades: Has the attorney handled charges like yours in the county in which the charges were filed? At JD Law, P.C., 99% of our practice is criminal defense representation in Central Pennsylvania, and this limited focus allows us to try and become masters of one area of the law as opposed to generally knowing many areas of the law. Attorney Jason S. Dunkle has been a criminal defense attorney since 2004, so he has handled almost every type of criminal charge at every stage of the process, from pre-charge through trial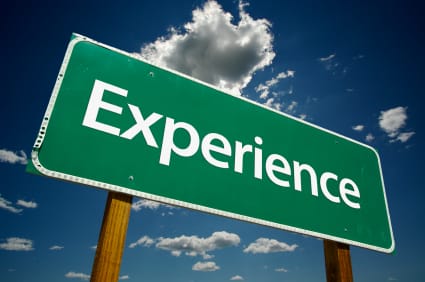 and appeals. If you are reviewing an attorney's website and the attorney does not list when he started practicing criminal law, then the attorney is probably attempting to hide the inexperience from the consumer. Also, beware of attorneys that advertise many years of legal work but just started in criminal defense work. You want to know how many years of criminal defense work. Attorney Dunkle is a focused, experienced, criminal defense attorney.
2. Results
Case wins: Does the attorney have a proven track record of winning cases? In many situations, an attorney that has been practicing for a number of years should have a solid number of case wins that can be discussed with you. If the attorney is not winning cases, then why would you want to hire him? You can review summaries of cases that Attorney Dunkle has successfully handled over the years. You should also question the attorney as to whether the results were actually won by that attorney or by other attorneys in that office. Some law firms take credit for cases that were won by attorneys that are no longer employed at the firm.
CAUTION: Be careful of attorneys that over-emphasize how many trials they have litigated. Take note that the attorney tells you have many trials were conducted and NOT how many trials were won. The vast majority of criminal cases are resolved without proceeding to a trial, so an attorney that takes an inordinate amount of trials may have a bad relationship with the prosecutor or may be misleading clients about the strength of the case just to get paid a trial fee.
3. Professional Associations & Accolades
Peer reviews: What do other lawyers in the community and criminal defense field have to say about a particular lawyer? If the lawyer is not respected by his colleagues, something is wrong. Attorney Jason Dunkle is well-respected by criminal defense lawyers and routinely receives criminal defense referrals from attorneys across the state of Pennsylvania. Check out what some of Attorney Dunkle's peers have to say about him by clicking here.
Professional associations: What does the lawyer do in his spare time to become a better criminal defense lawyer? Attorney Dunkle has been an assistant soccer and t-ball coach, and volunteered in the children's church, but those efforts do not necessarily make him a better lawyer. More important to criminal defense, Attorney Dunkle is on the Executive Board of Directors of the Pennsylvania Association of Criminal Defense Lawyers (PACDL), and he has was honored to be a guest lecturer at various legal seminars sponsored by PACDL.  As a member of PACDL, Attorney Dunkle can seek guidance and assistance from the best criminal defense attorneys in Pennsylvania.
Professional accolades & awards: Has the attorney's efforts been recognized by the legal community? Attorney Dunkle has been nominated as a Rising Star by SuperLawyers from 2010 through 2014, and that award is given to no more than 2.5 percent of lawyer in the state of Pennsylvania. Is your lawyer a SuperLawyer? Check out the site and find out. Attorney Dunkle has also received a 10.0 Superb rating by the attorney review website called Avvo. How do other attorneys compare?
4. Client Reviews
What do former clients of the attorney have to say? A great way to know whether or not an attorney will satisfy your expectations is to see if the attorney has taken care of clients in the past. Many attorneys do not receive good feedback from their clients. Attorney Dunkle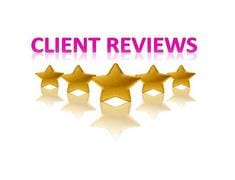 has a proven history of receiving positive reviews from clients over the years, and you can review those client testimonials by clicking here. You should also take note that the testimonials were actually submitted by clients on 3rd party attorney review websites, so it clearly shows that the reviews were not fabricated and simply placed on a website. Some attorneys have actually written their own reviews and put them on their website. Check for reviews on various sites across the web.
5. Personality
Do you like the attorney as a person? You should feel absolutely comfortable with an attorney before you retain them. The attorney will be your partner, ally, and friend throughout what is sometimes a contentious, scary experience. The attorney-client relationship is a partnership, and you must feel that your lawyer has all your interests at heart and will fight as hard as possible to achieve the best possible resolution.
6. Cost
Money is always a factor in selecting an attorney. Regrettably, experience and a good attorney does generally cost more, but the adage that "you get what you pay for" is often true. Over the years, I have consulted with many clients, and some of those clients retained another attorney because the other attorney was cheaper. The clients later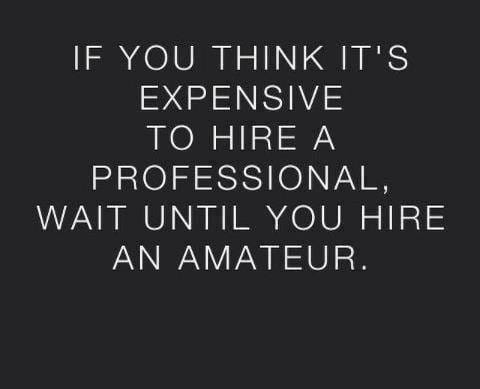 contacted me due to dissatisfaction with the cheaper attorney.Sometimes the cheaper attorney did not respond to phone calls, answer questions, or simply could not answer questions because they lack the required knowledge. Other times, clients called because the other attorney had made mistakes with the case. In some of those situations, I was able to fix the mistakes, but in others, it was too late. With so much at stake, it is extremely important you get it right the first time by hiring an experienced, knowledgeable, and well-respected attorney. You cannot afford the alternative.